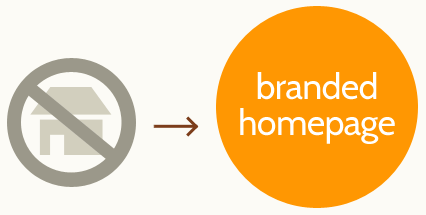 When users first connect to your network they will see your welcome screen in place of their typical home page. The content of the welcome page is managed by you, via a simple web-based control panel. It is also customizable based on location, time, or even individual user.

The welcome screen, seen by all WiFi users, is a valuable opportunity to communicate with your customers. Instead of allowing a third party to use this screen to advertise their own brand and services, we grant you direct control to ensure that the WiFi offering promotes your identity in the fashion most valuable to you.
Our clients use their welcome screens to promote their web sites, Facebook pages, email newsletters, gift certificates, and more.